Heritage Day at Brubaker Homestead
October 15 @ 10:00 am

-

4:00 pm

Free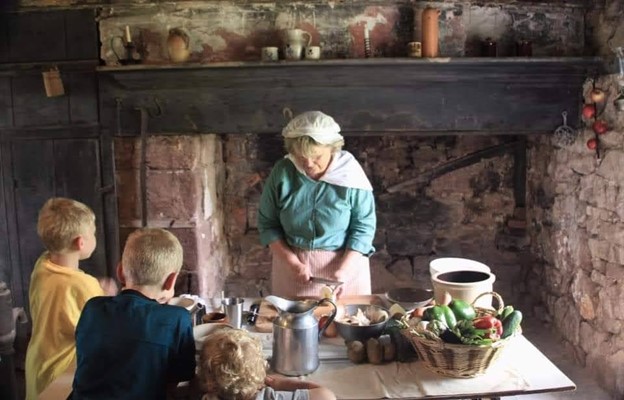 Heritage Day is a celebration of almost three centuries of Lancaster County life. Here your family will be taken back beginning in the mid 1700s to experience the early frontier. Follow the History Story Trail where youngsters can read a history story page by page. Then walk over the early corduroy road between the Lenape Nation settlement and the trappers' encampment. Here you can mingle with the trappers just returning from their hard trek over the Blue Mountains.
Then it's on to the Turtle Pond where another Story Trail will focus on Environmental Science. After finishing the story, your family can move on to the Woods Walk area where each family member can test their skills in completing various early skills such as trap setting, musket shooting (paper wads), tomahawk throwing and archery. These are tests of true early outdoor survival skills. Each person competes with him/herself to earn a certificate. You could crowned your family's Mountain Man, Green Horn, Flat Lander or Six Feet Under.
After getting a feel for the late 1700s and early 1800s, visit the Civil War encampment and meet a group of Union soldiers. You'll learn about early homestead life, various tradesmen and how blacksmiths, weavers, seamstresses, bakers, farm wives and farmers carved a comfortable life in early northern Lancaster County. Learn about open fire cooking, paper making. The kids can then take part in early American games.
Move on into the early 1900s and examine some farming processes, tractors and tools. See how such things as rope, pottery and early metal products were made.
Then enter today's world. Enjoy outdoor oven bread making, plus other simple fare and baked goods galore. Next visit all the areas that are still waiting for you to explore.
Enjoy the Olde Country Store. Get a bite to eat and then listen to story tellers and old-time music.
Just for a fleeting time, your family can forget about the 21st century and enjoy our interpretation of the 18th, 19th and 20th centuries.